Social Researcher in the areas of information and communication technologies for development (ICT4D), sustainable development, community and social informatics, virtual communities and social media.
Profile
Senior Research Fellow, SALISES

Associate Dean, Research, Faculty of Social Sciences

Senior Editor, Electronic Journal for Information Systems in Developing Countries, Wiley

Associate Editor, Information Technology for Development Routledge / Commonwealth Secretariat

Vice Chair, Association for Information Systems Special Interest Group on ICTs and Global Development (AIS SIG GlobDev)

Secretary, International Federation for Information Processing Working Group 9.4 on the Social Implications of Computers in Developing Countries (IFIP WG 9.4)

Member, National 2021 Census Technical Committee
Research Interests
ICTs for Development
Citizen social science Research methodologies
Selected Publications
Virtual communities ICTs in agriculture
ICTs in education ICTs in health
ICT4SDGs (ICTs for the Sustainable Development Goals)
Recent Projects / Ongoing Research
Collaboration with University of Edinburgh, UK team on "Caricrop: exploring the potential of new technologies to support local and inter-regional agricultural trade in the Caribbean"
Collaboration with Delft University of Technology, Netherlands team on "Towards an inclusive bioeconomy – capitals of farming communities"
Public Internet Access and Community Access Points in the Caribbean and its Diasporas
SALISES Team Projects:
GOJ/UNDP First National Sustainable Development Goals Report for Jamaica – 2018; Co-Principal Investigator
International Organization for Migration/GOJ Feasibility Study for a Proposed Global Jamaican Diaspora Card
World Bank study on Energy Access for the Urban Poor in Jamaica
Selected Publications
Edited Journal Special Issues

Bailey, A., & Osei-Bryson, K. M. (2018). Contextual 

reflections on innovations in an interconnected world: 

theoretical lenses and practical considerations in ICT4D

Part 1. Information Technology for Development, 24, 3,

423-428.
Hayes, N. and Bailey, A. (Eds.) (2014). IFIP 9.4 Special Issue - Into the future: 

themes, insights, and agendas for information and communication 

technologies for development. Information Technologies & International 

Development, 10(2), iii-v.
Journal Articles
Bailey, A. (2016) Creating Comparative Cases Supported by YouTube Videos: Engaging Students in Survey Design, Journal of Education and Development in the Caribbean, Special Issue on Enhancing University Teaching and Learning in the Caribbean Context, 15, 2, 71 – 88.
Bailey, A. and Ngwenyama, O. (2016) Community Bridging through ICTs: Seeking to Overcome Digital and Community Divides, The Journal of Community Informatics, 12, 1, 69 –89.
Recent Awards
2019 - The Principal's Research Award for The Project with the Greatest Business/ Economic/ Development Impact, Faculty of Social Sciences, UWI Mona - GOJ/UNDP First National Sustainable Development Goals Report for Jamaica – SALISES
2019 - The Principal's Research Award for The Research Project Attracting the Most Research Funds, Faculty of Social Sciences, UWI Mona - International Organization for Migration/GOJ Feasibility Study for a Proposed Global Jamaican Diaspora Card – Tindigarukayo, J., Bailey, A. and Henry-Lee, A.
2018 – SALISES Excellence in Teaching Award
2017 – SALISES Top Researcher Award and SALISES Excellence in Teaching Award
Activities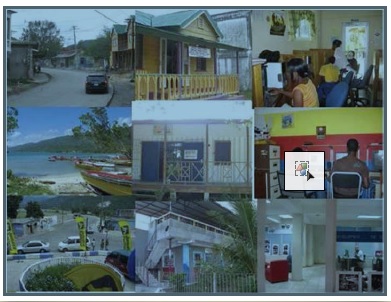 A montage of community access points involved in research initiatives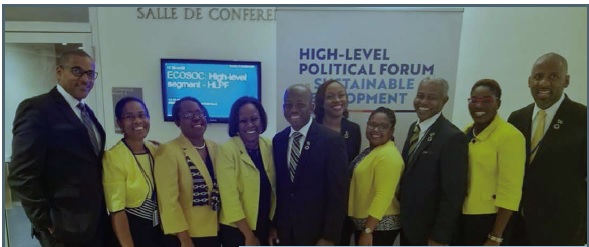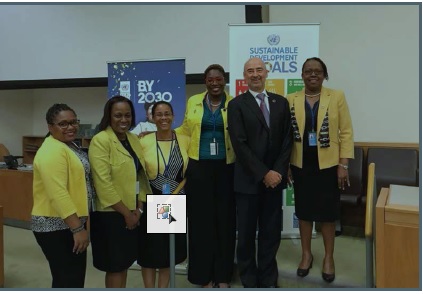 Member of Jamaica's delegation to the United Nations High-Level Political Forum (UN HLPF) 2018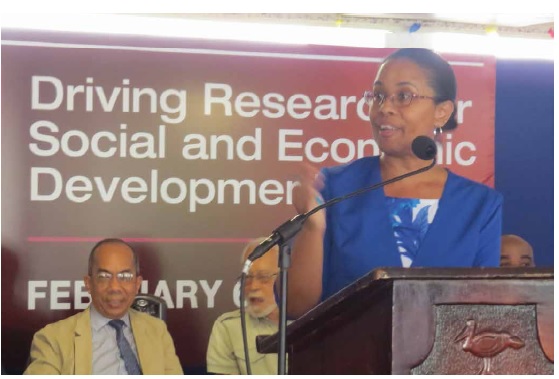 Member, UWI Research Days Steering Committee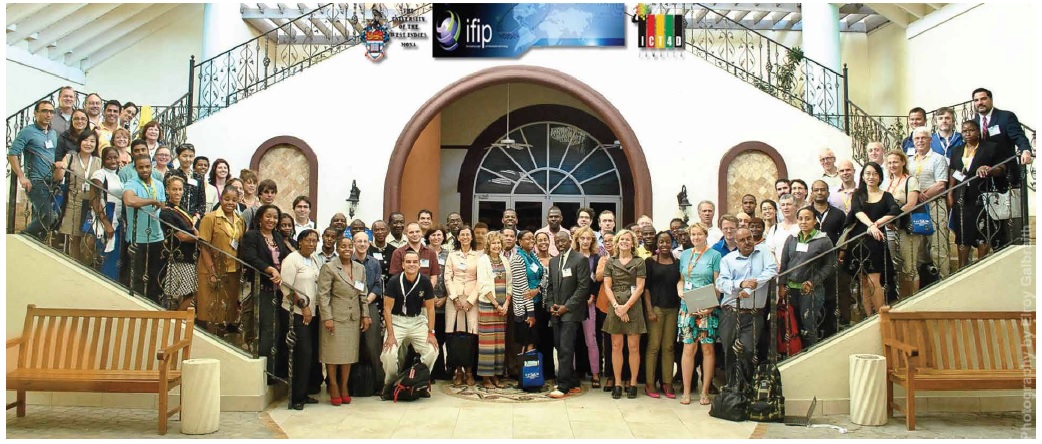 Dr. Arlene Bailey served as Conference Organizing Co-Chair for the IFIP WG 9.4 2013 Conference on the Social Implications of Computers in Developing Countries