Dacia Leslie is a Research Fellow at SALISES, The University of the West Indies, Mona campus, Jamaica. Her research interests centre on effective reintegration and the lived experiences of children in conflict with the law, inmates, ex-prisoners, involuntary removed migrants and their child dependents. Dr Leslie is also the Coordinator of the Monitoring and Evaluation postgraduate course offered at SALISES, Mona and Chair of the Crime Prevention and Offender Management (CPOM) research cluster. She is a member of the British Society of Criminology and the Director of the Mayeltha and Gwendolyn Dwyer Foundation which is a nongovernmental organisation recently established to improve the life chances of invisible children within the Caribbean region.
Profile
Social Researcher and Commonwealth Scholar undertaking academic work and public service in the areas of offender reintegration, crime prevention, evidence-based policymaking, human development and evaluation.
Chair, Crime Prevention and Offender Management (CPOM) SALISES, Research Cluster
Chair, SALISES Staff Seminar Series
Coordinator, SALISES Sustainable Futures Policy Briefs
Course Coordinator & Lecturer, Monitoring & Evaluation/SALI6023
Local Coordinator, Humber College Study Abroad Programme
Founder & Director, Mayeltha & Gwendolyn Foundation
Mentor,  MNS We Transform Youth Empowerment & Reintegration Programme
Member, British Society of Criminology & the Socio-Legal Studies Association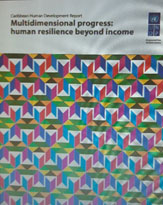 Research Interests:
Effective Reintegration
Recidivism
Desistance
Juvenile Justice
Suicide
Criminal Justice Reform
Marginalised Communities and Citizens
Crime Prevention 
Current Projects
'Process Evaluation of the MLSS Steps to Work On the Job Training (Pilot) Project' (Contributing Consultant, Lead Consultant – Dr. Jimmy Tindigarukayo). 
'Data-Driven Tertiary Crime Prevention in the Anglophone Caribbean'. This is a CPOM-led five-year study aimed at identifying areas for capacity-building needed to improve the use of data in policymaking and monitoring of correctional interventions in the Anglophone Caribbean (Co-Investigator, Richard Leach). 
'Gender Dimensions of Perpetrating Crime: Crime Prevention for a Sustainable Development Agenda.' This is a collaboration between Mona Law and CPOM. (Lead Researcher/Editor –Dr. Ramona Biholar).
''The UK Prison Deal': Implications for State Sovereignty & Citizen Security'. This is a paper that will be presented at the Workshop on Security, Borders and International Development: Intersections, Convergence and Challenges. The workshop is jointly organised by the Criminal Justice Centre and the Centre for Law, Regulation and Governance of the Global Economy & Warwick Law School. The presentation of the paper will be one of the outputs of a collaboration between the Migration and Development SALISES Research Cluster & CPOM. (Co-Investigator, Dr. Natalie Dietrich Jones).
Selected Publications
"Framework for Evaluating Traditional Approaches to Poverty Reduction Strategies in the Caribbean". Chapter 4 in The Changing Nature of Poverty and Inequality in the Caribbean: New Issues, New Solutions. Barbados: Caribbean Development Bank, ebook ISBN 978-976-95931-3-8, pp. 52-75. (Contributing Consultant, Lead Author – Professor Warren Benfield) (2016)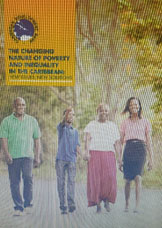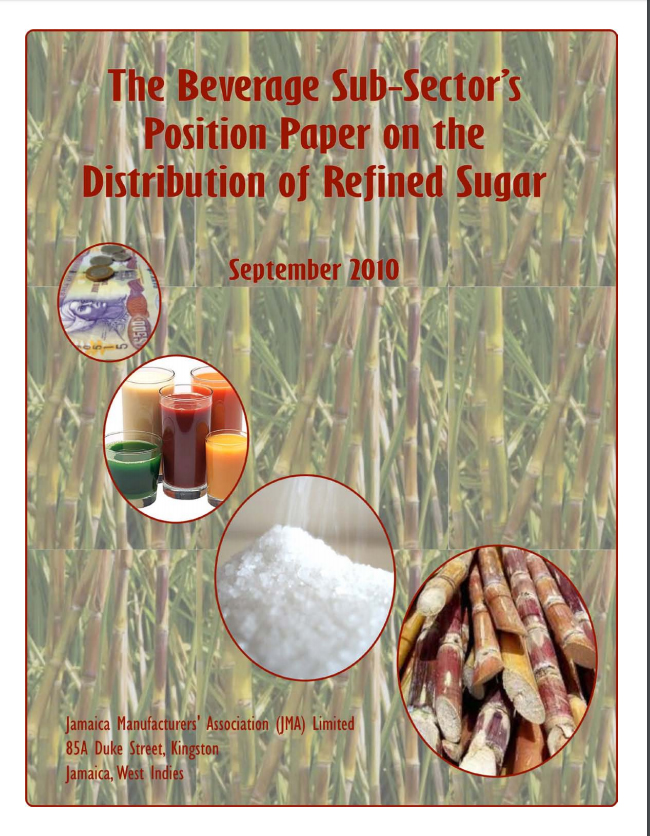 Transplanted bodies & ideas. Review: Janice A McLean-Farrell, West Indian Pentecostals: Living their faith in New York and London. International Sociology Reviews, 33 (5), 643-646.
"Reversing deportee stigma," Jamaican Gleaner, Saturday, 18th March 2017.
"Ease prison overcrowding," Jamaican Gleaner, Saturday, 4th February 2017.
SALISES CPOM Research Cluster 
 
CPOM was established in 2017 as a way of bringing together academics and practitioners working on finding effective ways of preventing crime and recidivism, enforcing the law and promoting criminal justice reform through research and collaboration.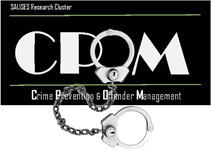 The primary aims of the cluster are to:
Increase education and public awareness about crime and criminal justice issues that impact on development and cross-border relations;
Promote the sharing of expertise and the cross-pollination of ideas and good practices;
Continuously develop a set of critical capabilities for national, regional and international leadership;
Generate income and funding in support of the cluster's research agenda; and
Form strategic partnerships to encourage active collaboration towards achieving Sustainable Development Goal 16 and ensure the wider impact of the cluster's research initiatives
Membership includes lawyers, criminologists, psychologists, academic researchers and policymakers based in Jamaica, Barbados, United Kingdom and Japan. Through the following public events CPOM has sought to raise public awareness about critical issues of national security:
"Rejection of the UK Prison Deal: Implications for Crime Prevention and Control," A public forum that was held on 22nd March 2017 at the University of the West Indies, Regional Headquarters.
Prison-to-College Pipeline Roundtable, Ministry of National Security, 11th April 2017.
"Data-Driven Tertiary Crime Prevention in the Caribbean: The Cases of Jamaica & St. Kitts & Nevis "presented at the SALISES UWI St. Augustine Campus, Trinidad and Tobago 18th Annual Conference themed "Small Nations, Dislocations, Transformations: Sustainable Development in SIDS" held at the Hyatt Regency Hotel, Port-of-Spain, Trinidad & Tobago, 28th April 2017.
"Human Trafficking and the Murder of Youths in Jamaica," A Public Forum held at the Regional Headquarters on the 27th September 2017.
"Youth offender management and reintegration," Webinar#4 Reducing recidivism and promoting effective reintegration. Community, Family and Youth Resilience (CFYR) Program- Caribbean Learning for Youth Networking and Change Sessions (LYNCS), 19th November 2018.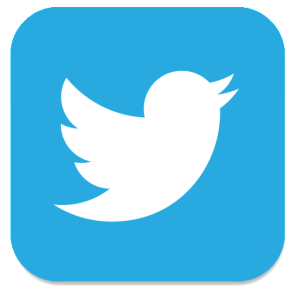 @DaciaLeslie, Email: cpom.salisesresearchcluster@gmail.com
Website:  https://www.cpomsalisesresearchcluster.org/