About Conference
The Caribbean Child Research Conference is a regional event, covering a range of child related themes. The conference aims to share research on children, strengthen the network of researchers on children issues, and encourage research in areas that are often "under-researched." The conference presents an opportunity for children and adults to examine the status of children and child rights in the Caribbean. The Caribbean conference is however not simply about children - it also facilitates the meaningful participation of children . Children participate by attendance at the conference and presentation on the children's panels.
The specific objectives of the Caribbean Child Research Conference are to:
Promote a culture of research among students in the High Schools in the Caribbean by facilitating the presentation by students of their research and awarding a prize to an Outstanding Child Researcher.
Promote a culture of research among teachers in the High Schools in the Caribbean.
Recognize the work of child researchers in child-related research.
Disseminate findings on child-related research.
Strengthen the networking links among researchers of child–related matters; and
Inform the policy formulation and implementation process in the Caribbean Region, through the published research findings.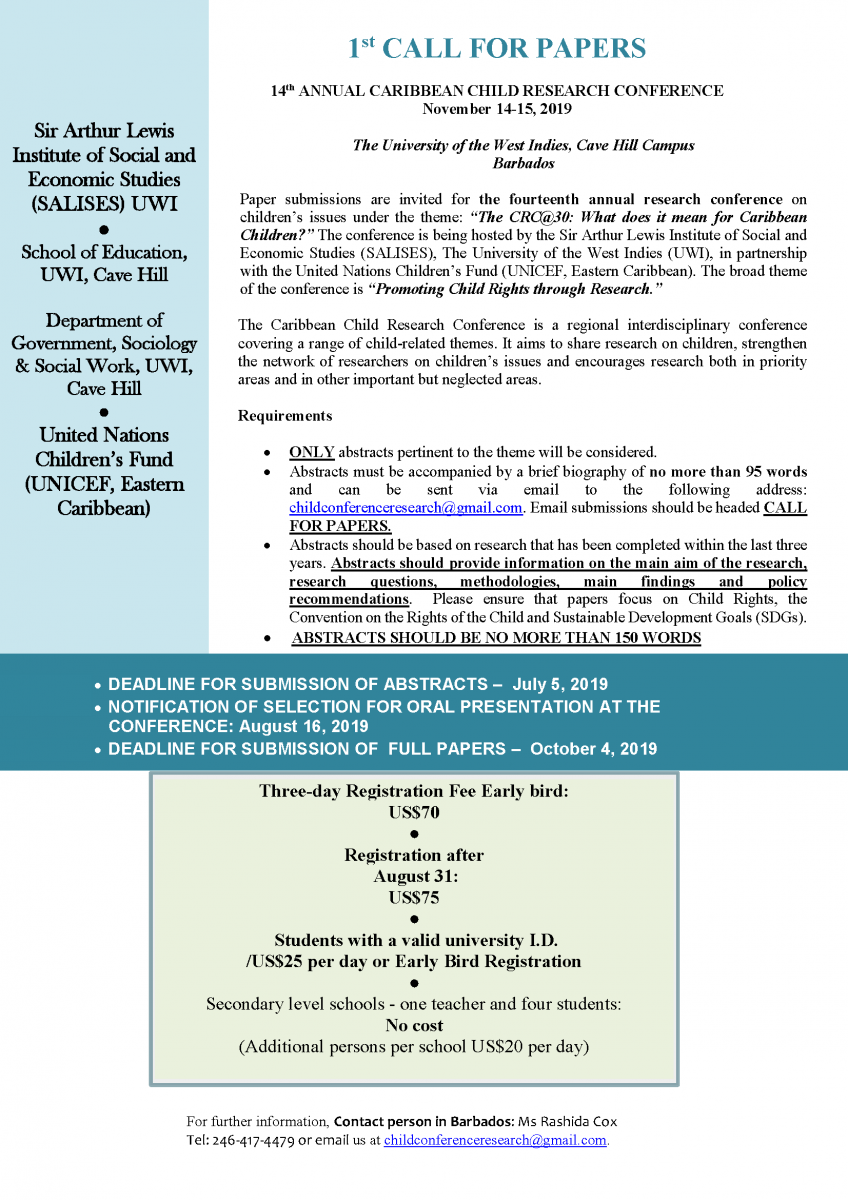 Thursday, November 14, 2019 - 08:00

to

Friday, November 15, 2019 - 20:00